Create Your Perfect Outdoor Space
Pantone is an internationally recognised authority on colour. The Pantone colour of the year for 2017 is 'greenery', representing freshness, and new beginnings. The vibrant green that's been selected this year has made us think about getting outdoors and making the most of the great Australian lifestyle.
With many Australians living in smaller homes as property prices rise, the space that you have outside has become even more important than ever before to extend your living space and give you the room your need to entertain.

This is why we've put together our favourite ideas for creating or refreshing your own outdoor space. So take a deep breathe, oxygenate, and read on to get some fresh ideas to reinvigorate your outdoors.
Make outdoors a space for friends and family
With an inviting outdoor space you're ready for extra guests - if you live in a small place this can extend the area you have to work with to fit people in.
Your outdoor space can also be part of a relaxing break from your daily routine, whether it's dinner on the patio or your morning coffee taken on the balcony before embracing the hustle and bustle of the day ahead.
Create your own ambience
Make your space inviting into the evening by adding lights. You might string fairy lights along a wall (try using command hooks if you're renting or want to test out the arrangement of your lights before you commit) or hang an outdoor lamp.
If you like candles, they can be a great way to add fragrance, and they'll also help keep the insects away.
A well-placed mirror placed can expand the space and enhance your lighting, even reflecting the sunrise or sunset to add that extra-special glow.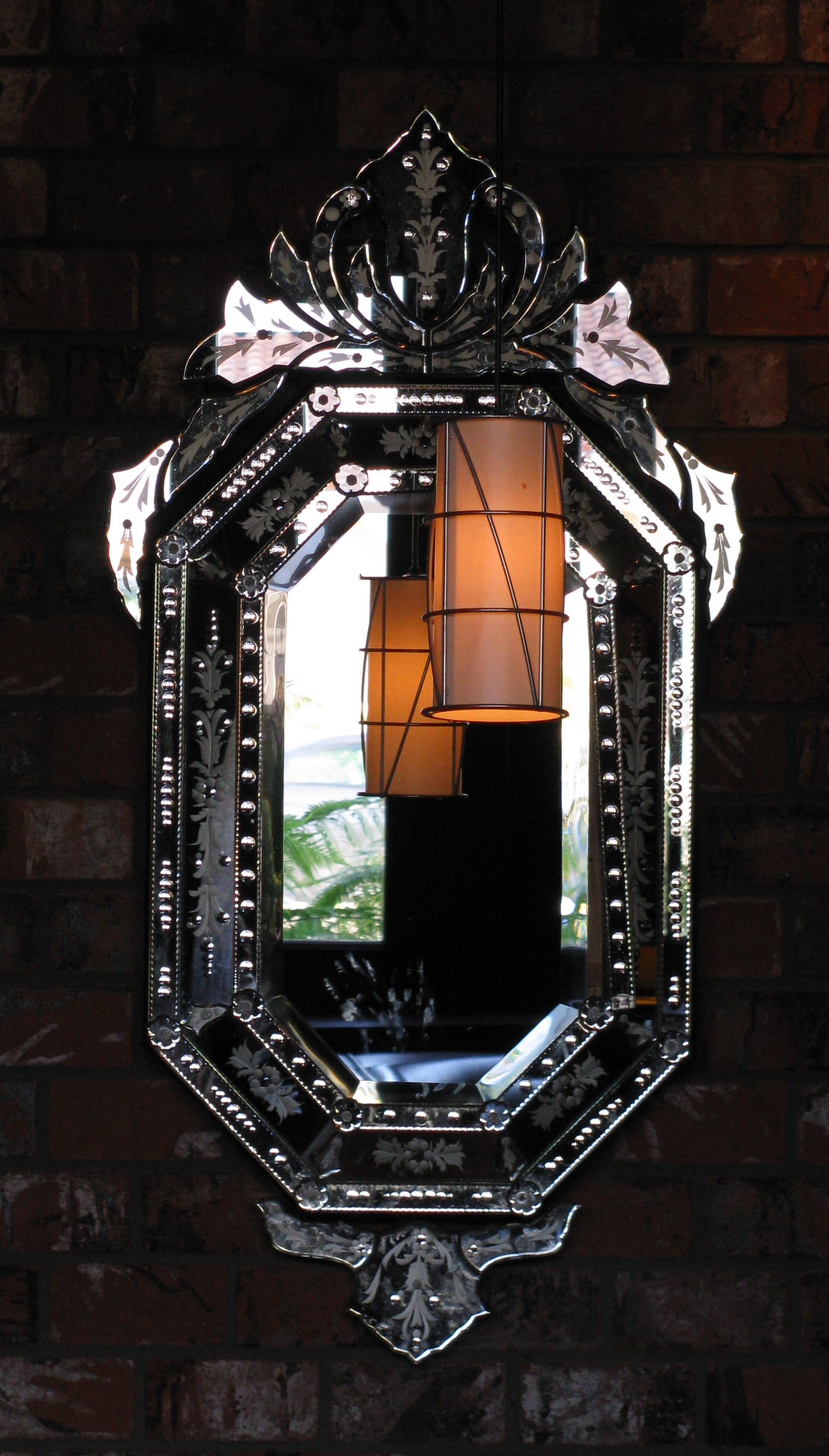 Photo credit: Daniel R. Blume via Flickr

Tiki torches bring light and warmth to the outdoors, and can available from Target or similar stores in a variety of styles.. You don't have to stick to bamboo, they also come in stylish stainless steel.
Floating candles are another gorgeous way to add your own ambience - you can put them into in a bowl or jar of water, or even float them in your pool or water feature.
Keep the natural feel of the space
When designing an outdoor space, you get the best results when you work to enhance the natural environment.
The white gate and chairs in the photo below blend with the surrounding vegetation in this corner of the garden to create a natural sense of belonging.
Picture: Brian Kelley via Flickr

Be practical when considering plants for your garden. If you love tending to a garden think of flowers or fruits, but if you're pretty busy or you just don't have a green thumb, you might prefer low maintenance plants to keep your space fresh and alive. Bonsai plants are another a creative greenery option.
You can bring life to your outdoor area by adding a bird bath, a small water fountain or a fireplace.
Choosing plants
When you choose plants it pays to do a little research to find out what grows naturally in your area - this can save you heartache later if an unsuited plant doesn't survive.
If your yard is shaded, consider a fuschia for a pop of colour. This flower likes partial shade for most of the day, so suits most residential areas. Different varieties will grow in hanging baskets, large tubs, or as a narrow and vertical plant.
Forget-me-nots are another sturdy flower that don't require too much attention. They thrive in a shady area, providing a gorgeous low maintenance ground cover where the soil is moist.
If you can get a cutting from a neighbor you'll be certain the plant will thrive, otherwise find a local garden store where staff know the local plants.
If you're stuck for ideas check out Gardening Australia for inspiration and ideas on what works where you live.
Be soothed by a water feature
A small water feature can transform the feel of your space, and is something you can install even if you're renting.
The simplest backyard water feature is a bubbling container, something like this example from Bunnings:
Photo: Bunnings Australia

If you're in a mosquito prone area, try putting goldfish into the water to eat the mosquito larvae.
Think Up
Even if you've only got a small space to work with, you can create a sense of dimension by using the walls and ceilings to add a sense of completeness to the area.
Photo credit: Instructables / pippa5

Here's a link to an Instructable on creating your own vertical shoe holder garden.
You could also place pot plants onto shelves, add a hanging lamp or hang some weather-proof artwork.
Creature Comforts
If you're going to be spending time outdoors, you don't want to be in glaring sunlight, or have passersby looking in.
Think about adding sunshades, or a screen for privacy. Outdoor carpets can also protect from splinters and add that extra element of comfort.
Stores like Bunnings and Ikea offer bamboo outdoor screens that can provide both privacy and shade, as well as shelter from the wind.
Placing cushions outdoors will also add that extra-cosy feel.
Photo: Ikea

You could also consider growing a vine over a trellis to give that natural garden feel to your space.
If you want to be outdoors in the cooler weather, think about storing blankets in a handy spot.
If you can install an outdoor fireplace, you might even be able to toast marshmallows or even bake spuds in alfoil - a very Australian meal to celebrate your outdoor space.
Photo Courtesy: Landscape Design Advisor via Flickr

A chimenea is an attractive and safe way to add warmth and a Mexican flare to your yard. You can choose propane, natural gas, ethanol or wood burning depending on what suits you best.
A cast iron fire pit is another option that offers better accessibility. For some ideas for your backyard, check out you local hardware store, and have a chat to them about what you intend to use the flame for.
If you're in Adelaide, the Mexican Shop on Unley Road has a great range of chimeneas, outdoor pizza ovens and other inspiration for an entertaining space.
Cooking Outside
When you think about cooking outdoors in Australia the first thing that usually comes to mind is the BBQ. But if a steak and beers isn't quite your style, there's lots of other ideas for outdoor cooking and dining.
A pizza oven is a great alternative, and it's not just for pizza - you can roast chicken vegetables, bake bread and much more.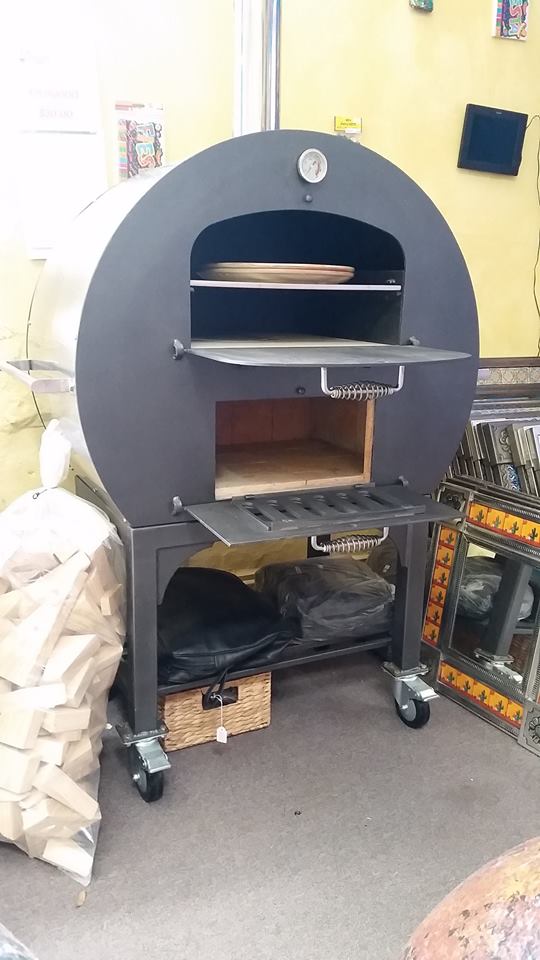 Photo: The Mexican Shop, Unley.

Completing your outdoor kitchen by installing a sink outside means you can spend more time with your guests while you clean up on the spot, without needing to trek back through the house with dishes, glasses and pans.
A outdoor wine fridge is another super-handy addition to an outdoor 'kitchen'.
Build a Deck Space
Outdoor decking can transform an unused space into a play area for children; or an oasis where you can go to relax at the end of the day.
It doesn't have to be expensive, with IKEA now offering really affordable outdoor flooring that's easy to pack away and store when the weather turns stormy and cold. This also means it's easy to clean the floor underneath your deck.
If you're considering updating your outdoor area with a more practical decking floor, here's a review covering a 12 month period.
Be inspired by the colours of 2017
If none of these ideas have quite hit on what you're looking for, get some inspiration from the authority on colour matching. Here's the Pantone colour pallet for spring 2017 for inspiration:
Picture: Pantone Colours of Spring 2017
How will you use these colours to update and transform your home this year?
I hope you've enjoyed reading this article. If you've been inspired to update your outdoor space, or you've tried one of these ideas I'd love to hear your story and how you're adopting Pantone's 2017 spring pallet in the comments below.